Eleanor White | 31 March - 2 April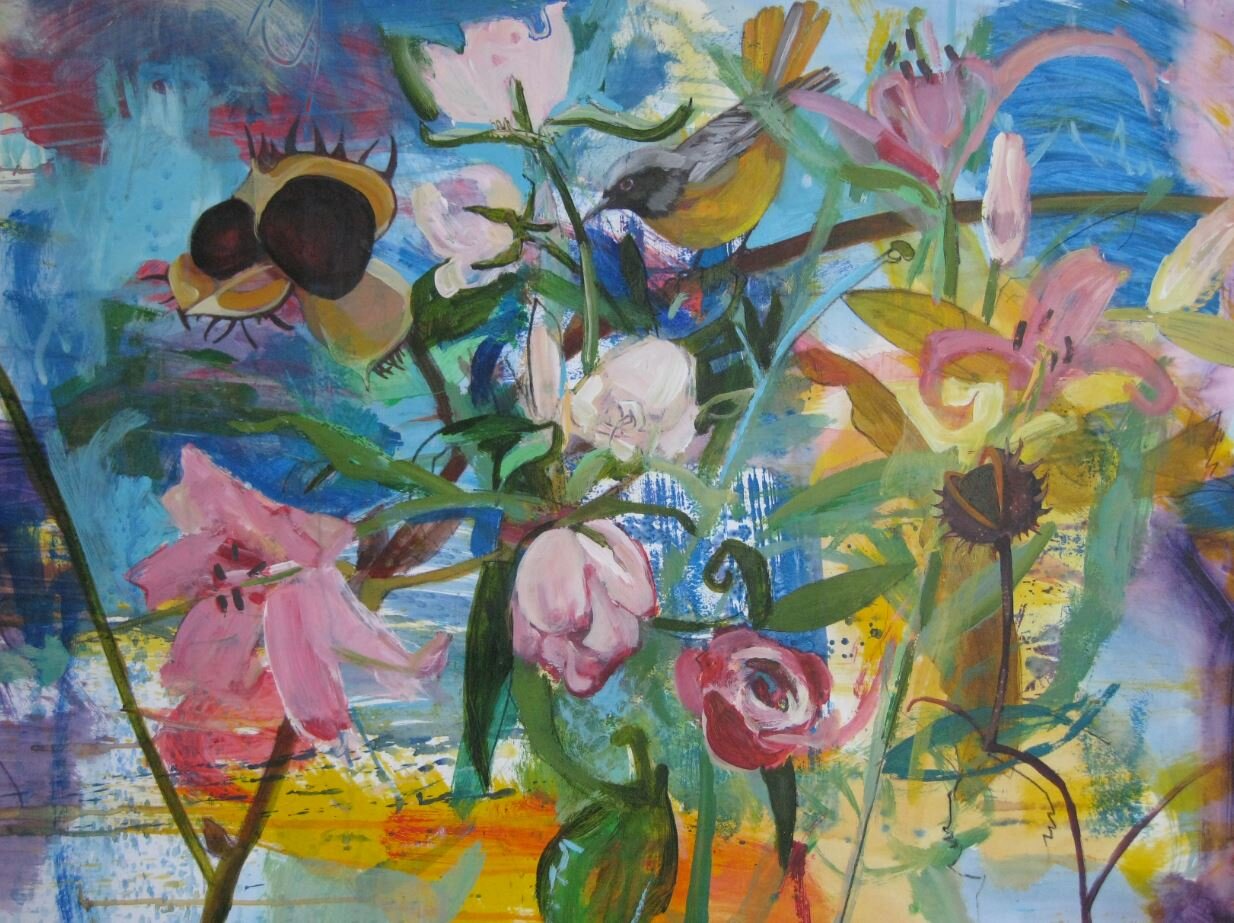 Eleanor White | 31 March - 2 April
Reinventing the Familiar
Using simple plant forms of all shapes and sizes as well as branches and stems that have been liberated will give the starting point to this course. Through the use of experimental drawing with both dry materials and also ink from direct observation the course will develop a playful sense of composition by drawing and overlapping to see what shapes arrive from combining images. From this a colour palette will be chosen to build a mixed media painting that has the same sense of expression as the initial direct drawings. During the course you will work on both a large and small scale and work will transform from exquisite observation to abstract form. It would suit beginner as well as those with some experience, all welcome! Short slide talks will give inspiration and guide you through the creative process of reinventing the familiar.
About Eleanor
Eleanor White moved to Ullapool in 1994 where she established Bridge House Art, a school which runs both a summer school and a full time portfolio course during the winter months.

The origins of this was her involvement and teaching at both the Edinburgh Academy and the Leith School of Art where she taught for six years. Eleanor has been the invited guest tutor for Rufus Reade Tours Edinburgh for over 20 years, and has had the privilege of travelling and painting in many exotic and exciting locations around the world. She is also a guest tutor for Arbuthnott holidays in Andalucia, Spain.

Her year is split into full time teaching for Bridge House Art, community education, and travelling workshops around the UK and Spain, along with working towards exhibitions in the UK.